Where is my order?
As soon as we confirm your order, you will receive an email with the product's shipping guide to your address in the United States. You can also see this information in the "Tracking" button at the USER MENU at the top of this page.
How soon will I receive my order?
The products will be delivered between 5 and 10 business days following the creation of the order. However, some products may take longer due to third party delivery times.
I did not receive my package and it appears as delivered
If your tracking information says your package was delivered, but you can't find it:
Verify the shipping address
Look for a message delivery attempt
Check around the delivery location
Check if someone else accepted the delivery
Some packages travel through more than one carrier; check your mailbox or other places where you receive mail.
Wait 36 hours - in some cases packages may be marked as delivered up to 36 hours before delivery.
If after verifying the previous points you still cannot find your package, contact us through your local ANICAM customer service.
How long do I have to cancel my order when I buy at ANICAM Store?
You can cancel your order made by Anicam Store, within twelve (12) hours of creating the order. Thereafter, a fee will be charged for any cancellation.
Can I cancel an order I made directly to AMAZON?
You must cancel orders made directly to other stores directly to those stores. ANICAM provides a US address for you to make purchases on your preferred stores, and also provides you with ANICAM Store so you can purchase those products directly with us and your cancellation order can be made easy.
How do I know how much will be charged to my credit card?
Once you receive your shipment, you will automatically receive via email the invoice corresponding to the shipping and services cost, including Duties, Packaging Tax, and delivery if that option has been selected. If you require a physical invoice, you can request to your local customer service and we will send it to you.
Why is it important that my shipment has its purchase invoice for the product?
Customs requires a valid INVOICE, this document must have:
Name of seller (store) or logo
Name of buyer
Products' description and value
Total
Without the proper invoice, packages cannot move from your address in the US.


Why do I need a TIN number?
Every importer needs to register for a TIN number at the Customs site. Yes, we know it is a tedious process but that is regulatory imposed by Customs.
We are here to walk you through the process and get you ready for importation of your shipment.
Click here to register: https://online.gov.ky/cols/faces/home


Click on Sign up Here link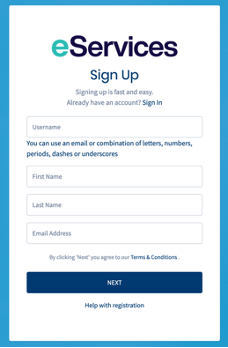 Email verification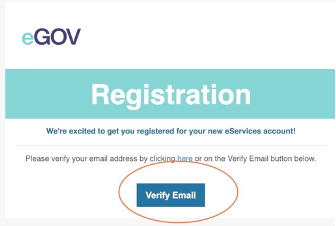 Once email is verified, an Access to the site is provided, LOGIN.


Fill out the registration form and Upload document


Within 24 hours, you will receive confirmation email that you have a TIN number assigned.




Login to the customs site and get your TIN number




Assign ANICAM as AGENT.
Remember that without TIN number, packages cannot move from your address in the US.



Can I change or return my order?
You can request the return or exchange of the products purchased. In this case, you must contact via email at service@anicamglobal.com  or directly at your local ANICAM store. In such cases, you must return the product(s) to the ANICAM Store and pay the shipping for the return, both from the island to Miami, and from Miami to the store if thr store doesn't provide a free return shipping label.
What happens if I receive the wrong or damaged product?
Any inquiry, question, or claim directly related to the products must be made through your local customer service at service@anicamglobal.com , or directly at the store, located at
 13 Melody Dr., George Town, Grand Cayman.
It is understood that products' guarantees must be exercised directly with the third-party provider.
How long does a consolidation take?
Additionally you should keep in mind:
- The dimensions of the packages that you request to consolidate. Make it feasible to introduce them in a single box.
- At the time of consolidating your shipment does not exceed six units per reference.
- The value of the items to be cosnolidated should not exceed $2,500 USD.
- The consolidation of packages generates a charge of $3.00 USD per consolidated package.
- More information: https://youtu.be/66FP6QV0Ohs
Why do the collection and dispatch of the packages take time?
So that your package does not have delays, ensure it meets these requirements:
- Pre-alert.
- Generate the payment the same day before 3pm.
- Check if your card has funds available.
- Note: If your package is pre-alerted but does not have an active means of payment, it leaves the second day.
- Note: If your package is pre-alerted and payment made, it will be sent on next flight available.
Why packages arriving my address in the US are not always notified?
IThis is due to various situations, there may be a change of carriers, example: UPS and DHL have Alliance with USPS and therefore the last mile delivery is transfered to the latter, creting the delay. Also, when these situations occur, the USPS changes the tracking number to their own and therefore the Prealert is lost. It is important that your provider notify you when these changes occur.
When packages arrive at different distribution center within the Courier or USPS, and dispatch to the trucks, it can take 1 to 2 days delay after the delivery status has been entered, and up to 3 days in high season.
Why isn't a notification generated earlier before shipments go to abandon?
Packages should be moved immediately after arriving your address in Miami, you will be notified after 15-30 days that you need to pay to transport your package, if it is still in that same state we will notify you again after 60 days, a warehousing fee of $10 per month will apply, and after 90 days of inaction from your part, package will be placed in abandonment without recourse to recuperate. The same time counts for packages at the local stores that have not been picked up.
What is the value of requesting photos of shipments in Miami and/or Spain?
$1 USD per photo
How often are HAZMAT / Consumer Commodity shipments shipped?
A weekly Hazmat flight is made, a fee of $5 for Consumer Commodity applies, and a fee of $15-$25 for Haz mat, Price varies depending of the haz mat class.


How can I use the E-card?
To activate the eCard: Enter your account number at https://app-co.anicarprises.com
From the box on the upper right side, click on the button, options are displayed, choose Payment methods.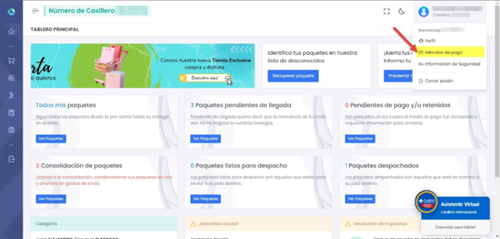 Once on the payment methods page, at the bottom is the E-card and the transactions made.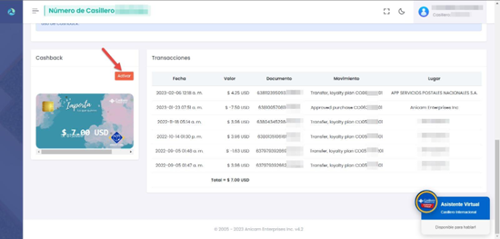 *You just have to activate or deactivate your eCard' and before paying check that you have available balance. 


What are the prohibited circulation packages?
Ammunition, firearms and firearm parts, Chemical substances, Explosive material, Live animals, Value certificates and stock of any kind, Fireworks, Gas powered tools, Poisons, Gasoline, fuel, Manuscripts, Stamps or transportation tickets of any kind, Passports and identification documents, Items of extremely high value, Checks, Cash and coins, Plants, Perishable items, Tear gas or pepper spray, Tobacco, Wet-cell batteries, Lithium, Batteries, Matches, Academic, property and other titles, Credit or debit cards, Sex toys, Gemstones, Gift cards, Liquor. 
What should I do if my card was declined?
Contact your bank and verify if your card is enabled for international payments.
How to Pre-Alert a package?
In the following video you will find the information:
https://youtube.com/shorts/J11QenenHqU?feature=share
 How do I consolidate a package that has already entered my locker?
In the following video you will find the information:
What is the value corresponding to Duties?
The general rate for duty at the Cayman Islands is 22% CIF, that means producto value plus shipping plus insurance. ANICAM does prorate the shipping value among all packages in a shipment. Other ítems as Autoparts have a 27% duty rate, some others as books or printed material have 0% duty. We have customs duty rate in the calculator in order for you to pay the correct amount for each of the different type of products you import.